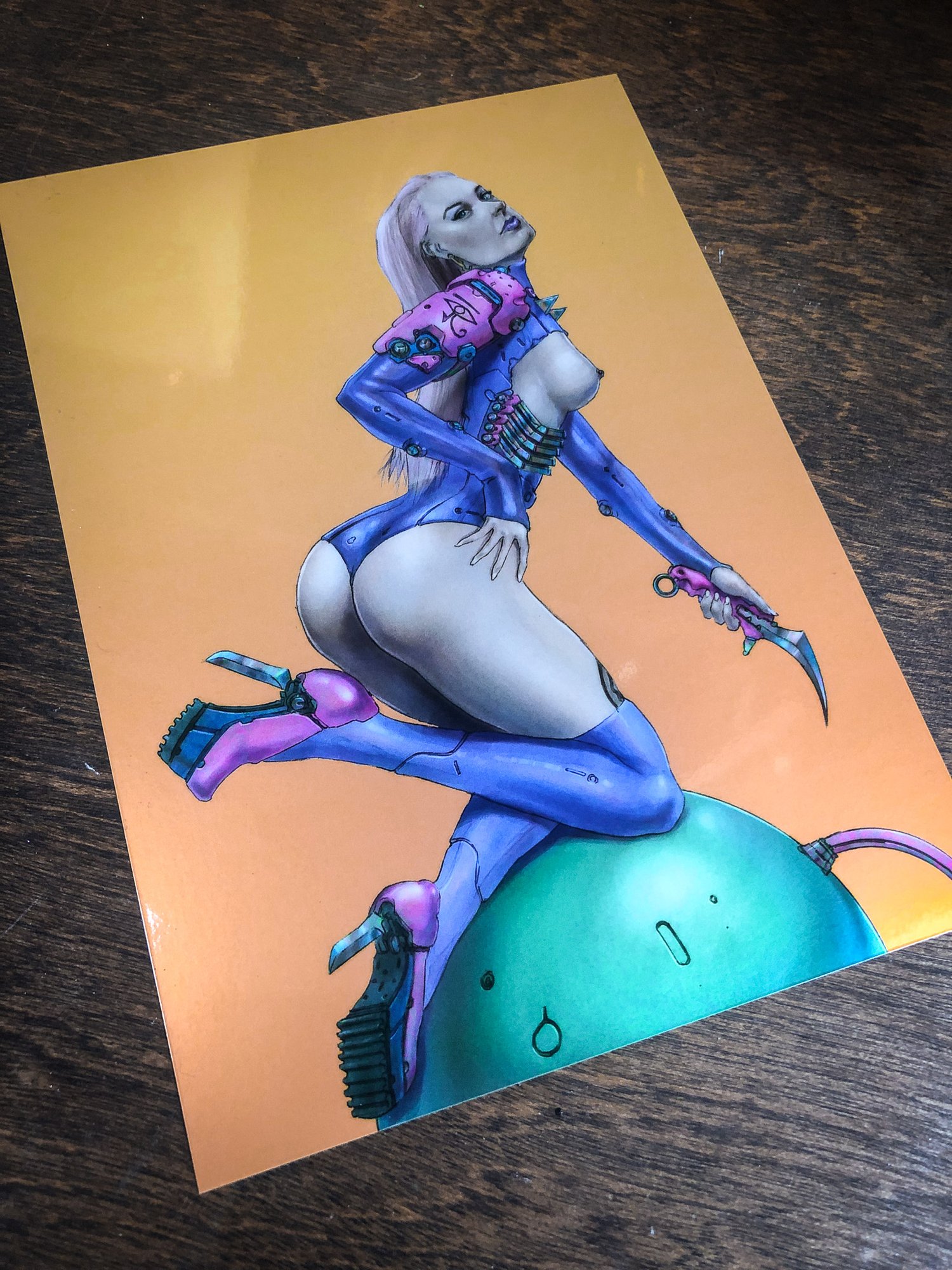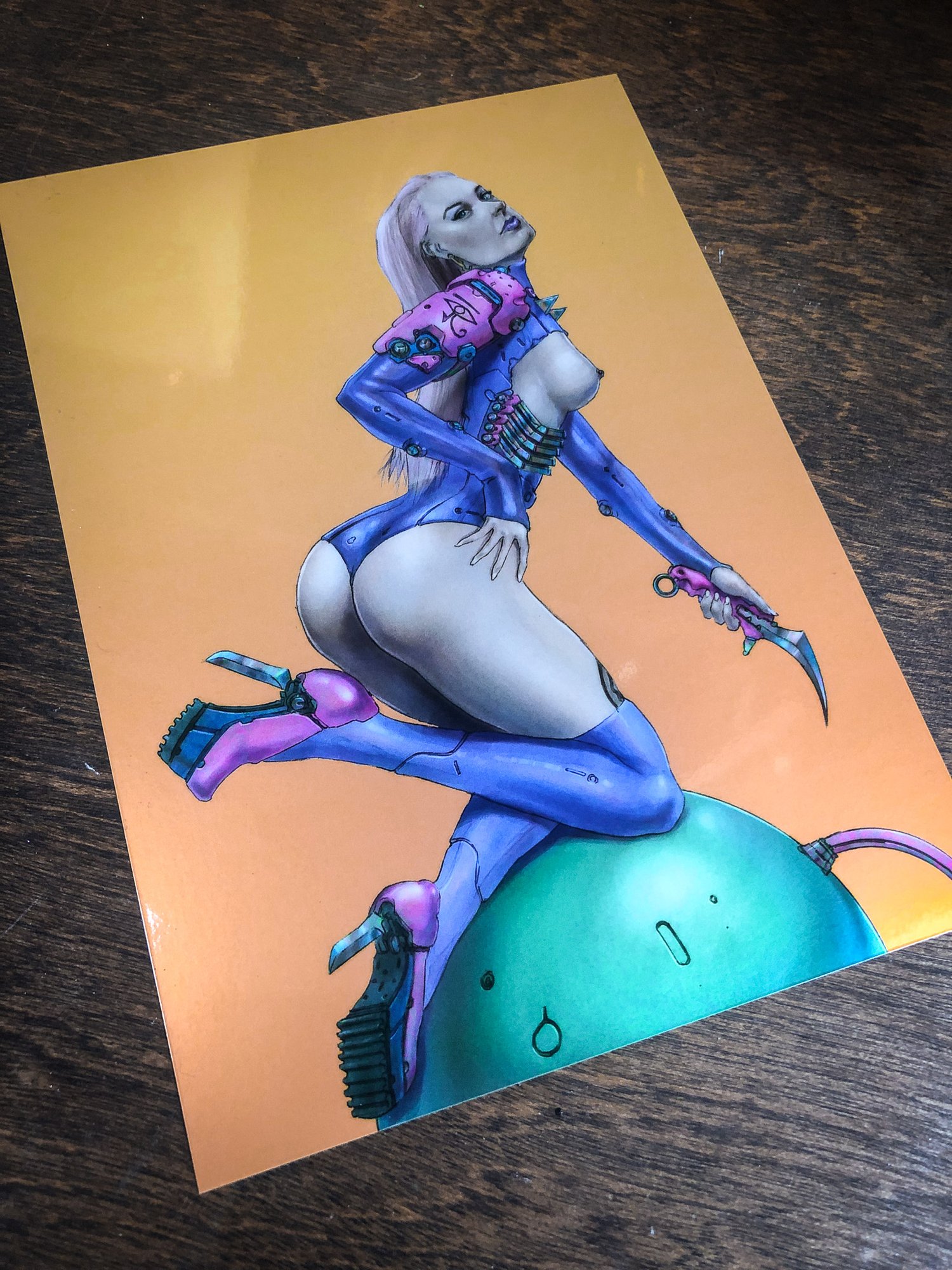 Cyberpunk Merrick 5x7 metallic print
$10.00
Sexy cyberpunk art of Merrick Monroe by Don Austin aka @dtronaustin! Printed full-bleed on archival-quality 5x7" metallic paper and ready to frame or display.
Metallic Paper uses a combination of film and laminate layers resulting in ultra-bright colors with a striking metallic shine, with a glossy print surface.
FREE SHIPPING - Mailed in a stamped envelope via USPS. Orders including multiple products will ship combined; shipping to United States only.
You can find more of @dtronaustin's illustration work on Instagram and Twitter, and support his art on Patreon at donaustin.