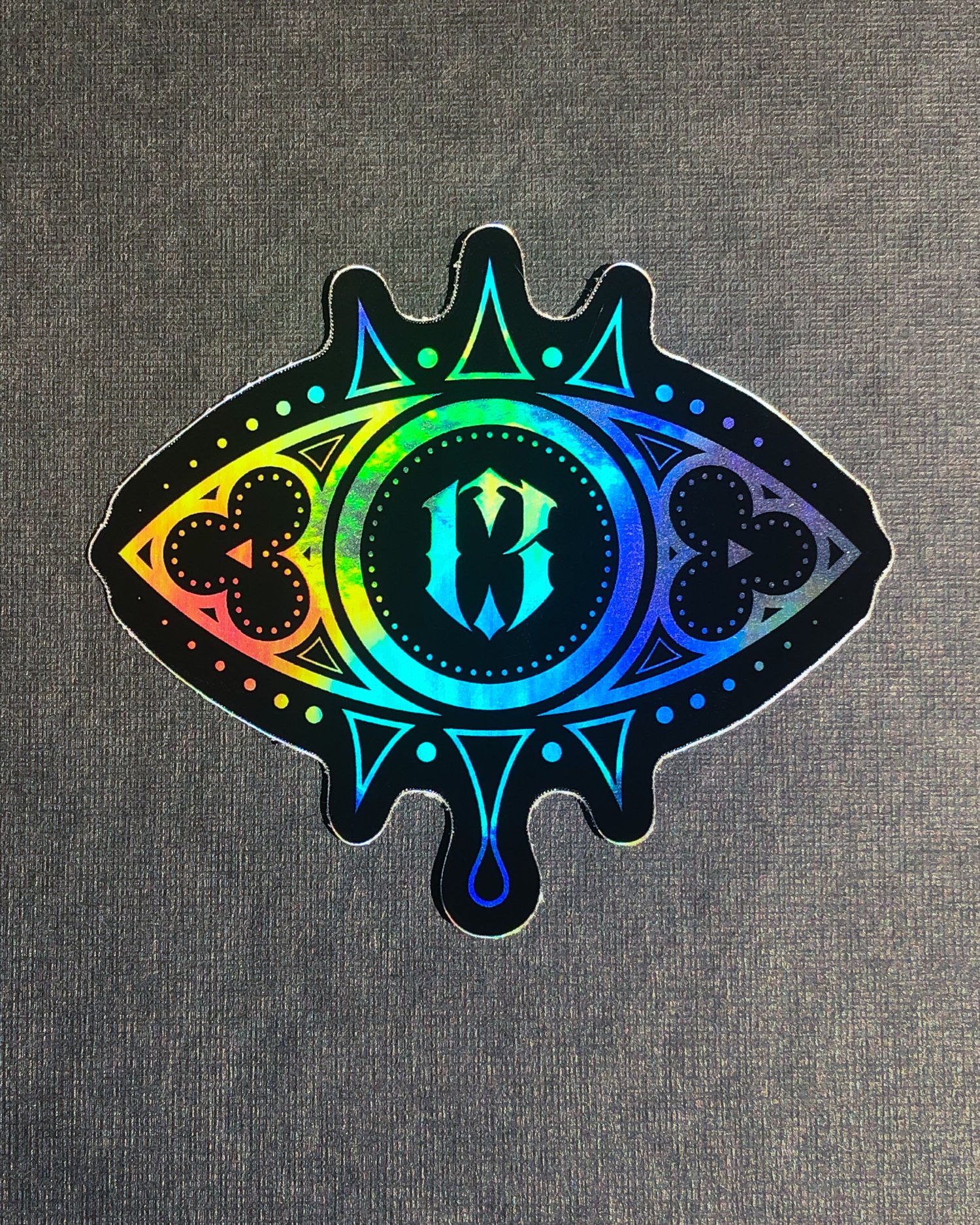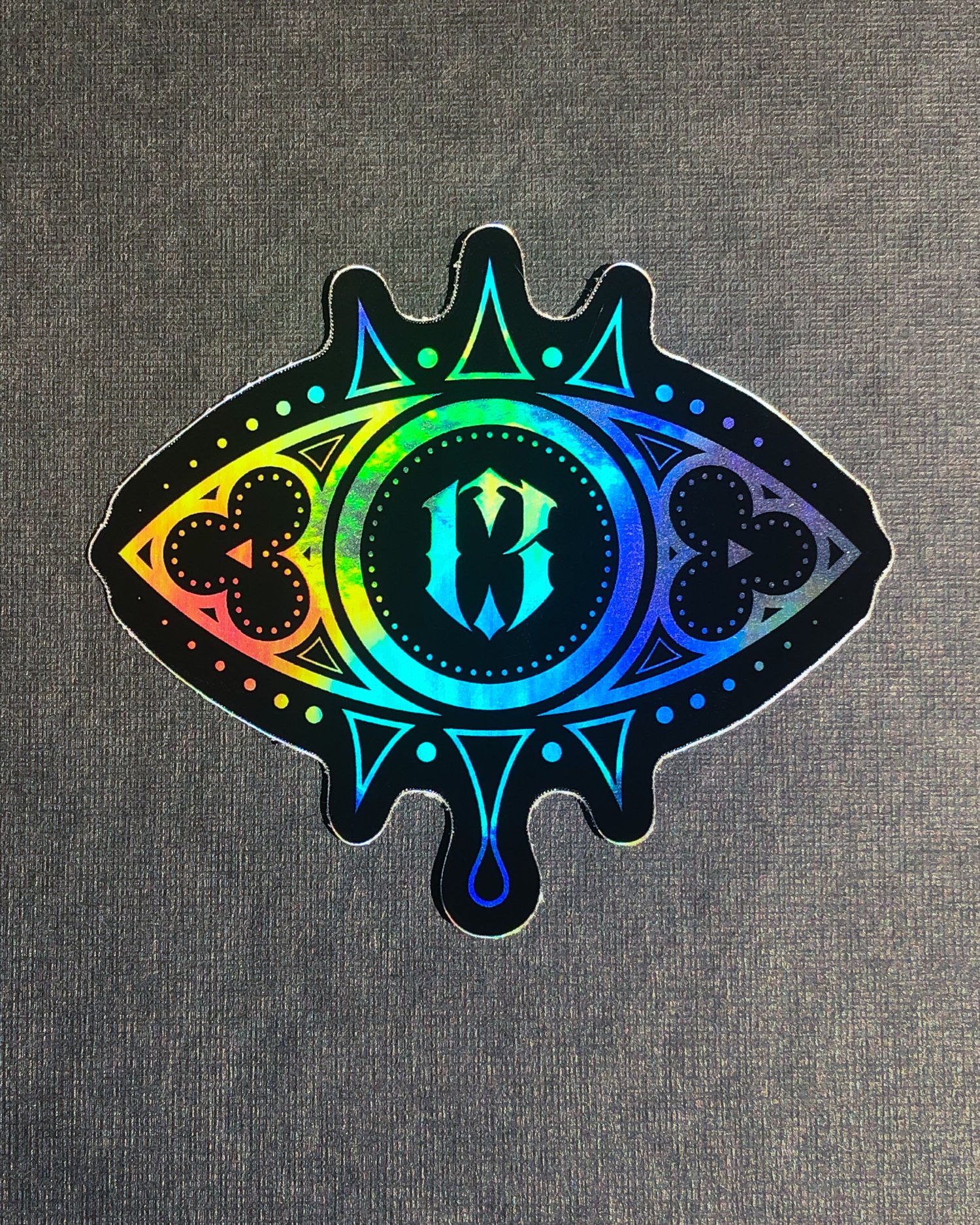 Merrick's Evil (13) Eye emblem sticker
$3.00 - $8.00
Beautiful glossy sticker with the Merrick Monroe evil eye emblem! Sticker is printed on high quality, weather-resistant vinyl, with black ink overlaying a holographic metallic backing. The colors shift from silver to pastel to bold rainbow colors depending on the light!
Size: approximately 3.25x2.75"
FREE SHIPPING - Mailed in a stamped envelope via USPS; shipping to United States only. Orders including multiple products will ship combined.
Printed locally by Sticker Ninja.
Emblem designed by Wappenschmied.